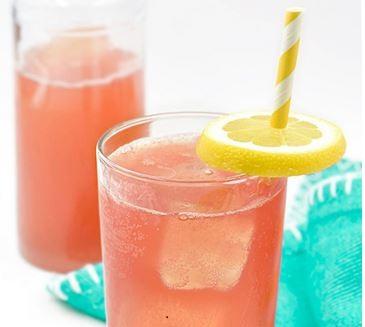 Bottle Rocket
---
Related categories post
Ingredients: 2 oz Tres Generaciones Tequila 1/2 oz Grand Marnier Cuvee Louis Alexander 1 oz fresh lime juice 3/4 oz Jalapeño liquor 3/4 oz simple syrup 3/4 oz Mango nectar 3/4 oz Peach nectar Lime wedge for garnish Instructions: Combine the tequila, Grand Marnier, lime juice, jalapeño liquor and simple syrup in a drink shaker with 1/2 cup of ice.  Shake vigorously. Strain into the Drinkmate carbonation bottle and add sparkle ... careful, this mixture may bubble over! Pour the carbonated mixture into your favorite cocktail glass over 1/2 cup of ice cubes or crushed ice. Add the mango and...

Ingredients: Orange Juice Limeade or Lemonade White Wine (optional) Cocktail rimming sugar Tangerine for garnish  Instructions: Pour all ingredients into your Drinkmate OmniFizz to carbonate. Rim glass with sugar (get the rim wet first so it sticks!) Pour into glass without touching the rim. Garnish with a tangerine slice.

Ingredients 1 Cup Sugar 1 Liter Water 1/4 Cup Lime Juice, plus rind from 1 Lime 6-8 Drops Green Food Coloring Lime Slices for Garnish   Instructions: 1. In a small pot on medium heat dissolve sugar in water. Raise the heat, add the lime rind and bring to a boil. Lower the heat to a simmer and cook until slightly reduced. Remove from heat and discard the lime rinds. Stir in the food coloring and cool, add ice.  2. Next Pour into your drinkmate machine to carbonate. Pour into glass and garnish with lime slice.