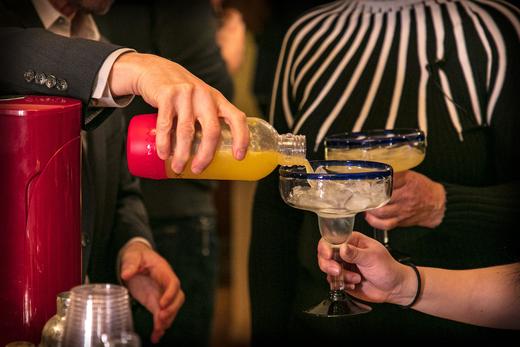 Bored at Home? Sparkle Something!
Can't go to the grocery store for more soda or hard seltzer?
Afraid to leave your house?
No worries! You don't have to make as many trips to the grocery store with Drinkmate! You can make great soda at home without ever having to go to the store if you have juice, vodka, or some other favorite drink at home.
Experiment with Your Drinkmate!
We love experimenting with our seltzer water maker!
Drinkmate is opening up a whole new world of fun, creative refreshment.
Making your own hard seltzer has never been easier! Just add a shot of your favorite flavored vodka into the bottle with 12 ounces of water and carbonate. In seconds, you can make your own White Claw right from the comfort of your own home.
Craving a carbonated fruity beverage? Try carbonating your favorite juice. You can even try carbonating orange juice with the pulp if that's your favorite!
"I am a true bubbly water addict. I love this entire set up; it works perfectly and I use it every day. I no longer have to ask my husband to pick up some bubbles on the way home... I make my own!! Everybody wins. Happy Wife, Happy Life." Shannon Nielson
Out of CO2? No Problem!
Get it delivered right to your front door! Drinkmate carbonator cylinders come filled with food grade CO2. They're made of durable aluminum to US DOT standards. Keep at least 3 cylinders on hand so you don't run out.
We'll take back your empty Drinkmate cylinders. We clean, inspect, refill, and reuse them. We automatically include a prepaid return label on all new CO2 pack orders. 
"The process of shipping off my empty cylinders and receiving the rebates replacements was quick and easy. I'm so happy to be enjoying the delicious benefits of Drinkmate while hunkered down at home until the coronavirus pandemic subsides." Adam Richman
Stay Healthy, Stay Safe with Online Ordering from Drinkmate!
Ready to buy the Drinkmate or the Drinkmate Spritzer? Shop here for all your quarantine refreshment needs! You'll love the extra sparkle in your life!