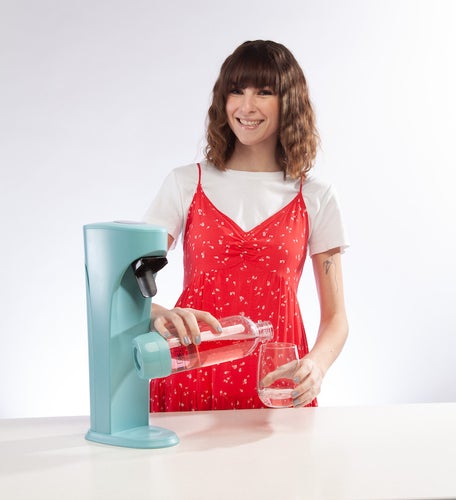 Drinkmate is the "Most Versatile Sparkling Water Maker" According to Popular Mechanics
"The DrinkMate soda maker creates a fizzy beverages out of water, juices, wine, cocktails, and flat soda or beer. This quick and easy-to-operate maker includes Fizz Infuser tech that makes it safe to use without electricity or batteries. The package includes a beverage maker, 1-liter bottle, and Fizz Infuser. The 60-liter CO2 canister must be ordered separately.

Reviewers note that the machine is easy to set up. In addition to seltzer and soda, some reviewers have praised the results of their attempts to carbonate sports drinks and even wine with this system."
Read the full story here.